Sigma Federal Clients
In the Federal Healthcare sector, there is a heightened focus on building high-performing, efficient and cost-effective clinical and administrative systems and services. This focus is consistent across the sector, including at the Department of Veterans Affairs (VA), the Department of Defense (DoD) Military Health System (MHS), the Department of Health and Human Services (HHS) Office of the National Coordinator (ONC), Centers for Medicare and Medicaid Services (CMS), and at other agencies that deal with the management and delivery of care to Veterans, civilians and military personnel. Whether dealing with the management of electronic health records (EHRs), personal health records (PHRs), or clinical decision support systems (CDSS), the focus is shifting to value and performance outcomes.
Sigma Health Consulting provides solution-based consulting services to the Federal healthcare sector.  Our team delivers strategy, management and assessment of healthcare technology, policies, services, processes and enterprise-wide programs with the objective of providing healthcare managers and clinicians with evidenced-based information that supports strategic, financial, operational and tactical decision-making.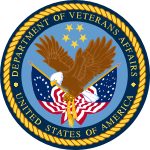 Customers at the Department of Veterans Affairs include:
VA Office of Information and Technology (Product Development)
VA Learning University
VA Office of Policy and Planning
Veterans Health Administration

Central Business Office
Connected Health Office
Healthcare Technology Management
Mental Illness Research, Education and Clinical Centers (MIRECC) – Mental Health and Chaplaincy
National Center for Patient Safety (NCPS)
National Surgery Office (NSO)
Office of Academic Affiliation (OAA)
Office of Emergency Management
Office of Health Information (ESM )
Office of Information and Analysis
Office of Nursing Services (ONS)
Office of Patient Care Services (PCS)
Office of Public Health
Office of Strategic Integration
Office of Telehealth Services
Office of Quality, Safety and Value (QSV)
Real Time Location Systems (RTLS) Project Office
VA Innovations Initiative (VAi2)

Veterans Benefits Administration
VA Commission on Care (Congressionally Chartered Federal Advisory Committee)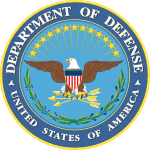 Customers at the Department of Defense include:
Defense Center of Excellence (DCoE)
National Intrepid Center of Excellence (NICoE)
Sigma Commercial Clients
The commercial healthcare sector is a thriving ecosystem of established providers and healthcare systems and emerging organizations looking to disrupt existing healthcare business models with innovative technology and business solutions. Each element of this ecosystem is trying to address the same challenges related to the cost of care, dramatic advances in medical understanding and treatment options and a movement to patient-centric coordination of care. Both technology advances and process improvements are transforming every aspect of health care across the world.
Sigma Health Consulting deeply believes that this transformation will render continued improvement in patient outcomes. Sigma Health Consulting is working with innovative technology solution providers to provide independent assessments on the value and benefits these solutions bring to both patients and the clinical staff providing patient care. Utilizing our Performance Management suite of services, Sigma Health Consulting is assisting these organizations with the development of comprehensive measurement plans. These measurement frameworks, which include detailed benefits and metrics, are then applied to measure the performance of these solutions in actual clinical settings. By applying our evidence-based performance management solutions, commercial clients are able to identify where their solutions excel and pinpoint where there may be opportunities for refinement.
For additional information on Sigma Health Consulting's Commercial Healthcare services, please contact us.